Frog & Roast Beef films is a unique and independent production company launched by Frenchy (or Froggy) Vanessa Pellegrin and her British team. Based in South London, the company started to gain success after the release of 'Now's the Time', the official video clip of the 'No More Page 3' Campaign in 2014.
Since then, Frog & Roast Beef Films produce different kind of videos, from corporate to promotional clips, documentary films, shorts and features.
KEY PEOPLE
Vanessa Pellegrin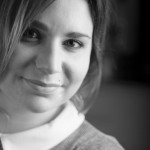 Born in France in 1986 and raised in Morocco, Vanessa started to work as a Journalist and became specialized in investigations and reports about current affairs, political conflicts and social issues. First in press and then in TV and broadcast. She came to live in London in 2009 and started to work in Film Production. She Produced and Directed her first film about the influence of Corporations on the freedom of the media and the press, 'Ownership Rules' between 2011 and 2012. Since then, she got involved in the production of short films such as 'Abramacabre' by Dominic Rossetti  (2013) and 'Nasty' (2014) by the award winning director Prano  Bailey-Bond. She directed her first short drama "My Best Enemy" in 2017.
Beverley Morrison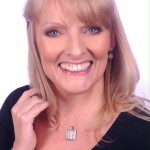 Beverley is a Scottish Senior producer, writer and journalist. She worked at STV Group for eight years and successfully contributed to the development of TV series such as "The Ice Cream Machine" in (2005). Beverley has an Extensive background in news and documentary, as well as children's, drama and corporate production. She produced and directed location and studio based shows. She also has managed large production teams.
She is the 2011 IVCA Award winner (at Inside Job Productions) thanks to the promotional drama for Barclays CSR and NACRO which is currently used within the educational services of UK prisons., She conceived and produced UK's first original mobile video drama series (CJAQ) and was a BAFTA Scotland Judge (documentary/current affairs)  between 2002 and 2003.
Production Team
Frog & Roast Beef films has the great privilege to collaborate with talented professionals to deliver the best quality films and videos
Helen Mullane (Script Writer) worked at Optimum Releasing as Product Manager looking after large-scale campaigns for films such as THIS IS ENGLAND and IN THE LOOP. Optimum's owner, Studio Canal, broadened Helen's role to encompass dual disciplines of Marketing and Acquisitions. Helen worked for Scott Free Films on BRITAIN IN A DAY, as development executive for Caterpillar Television and for writer director Chris Smith. Helen produced award-winning short film THE TRIP, feature documentary FUTURESHOCK! THE STORY OF 2000AD, and new horror short NASTY. She is currently working on a forthcoming comic book project and is developing new documentary THUGIFIED.
Dominic Rossetti (Assistant Director) is a Digital Cinema Trailer Technician at Deluxe Digital London. He is also the owner of Eternal Media Productions, a full service production company catering to all film and media related materials, from feature and short films to advertising and corporate endeavors.
Stefania Fantini (Sound) is a freelance Sound Editor & Mixer. She worked for Italian Television for more than a decade, recording and mixing sound for TV movies, TV series, Cartoons, Documentaries for RAI, SKY Italy, LA7. She also worked on the award winning feature films "MLE" by Sarah Warren.
Markus F Wagner is Camerman, Editor and Steadicam Operator. He can handle the main broadcast cameras from SONY, Panasonic, JVC, Canon and Grass Valley. he can also shot and edit Documentaries, short films, and corporate videos. Thanks to his experience at Westminster Live, a London based TV studio facility, Markus can set up the studios for live connections to international broadcasters like AlArabia, Fox Business, France24, Nine Network, C-Span, Deutsche Welle, euronews, Russia Today and many others.
Prano Bailey Bond (Editor) is a successful Director and Editor. She received the Best Editor – Women's Independent Film Festival LA in 2013 and the Best Director at Underwire Festival the same year. More at http://www.pranobaileybond.com/#!awards–reviews/c6jl